Table d'hôtes dinner
Tired after a busy day? Want to enjoy the garden and horses, not the courage to take the car to go to the restaurant? Stay and enjoy the home-made table d'hôte dinner at La Montagne aux alouettes.
Valérie favors fresh, organic products, mainly from local producers. Depending on the season, the garden products will complement the dinner. You will appreciate a simple and family cooking.
The dinner consists of an appetizer, main course, cheese, dessert, ¼ of wine.
If you are subject to a particular diet, let us know. We can also make vegetarian, gluten-free, lactose-free meals …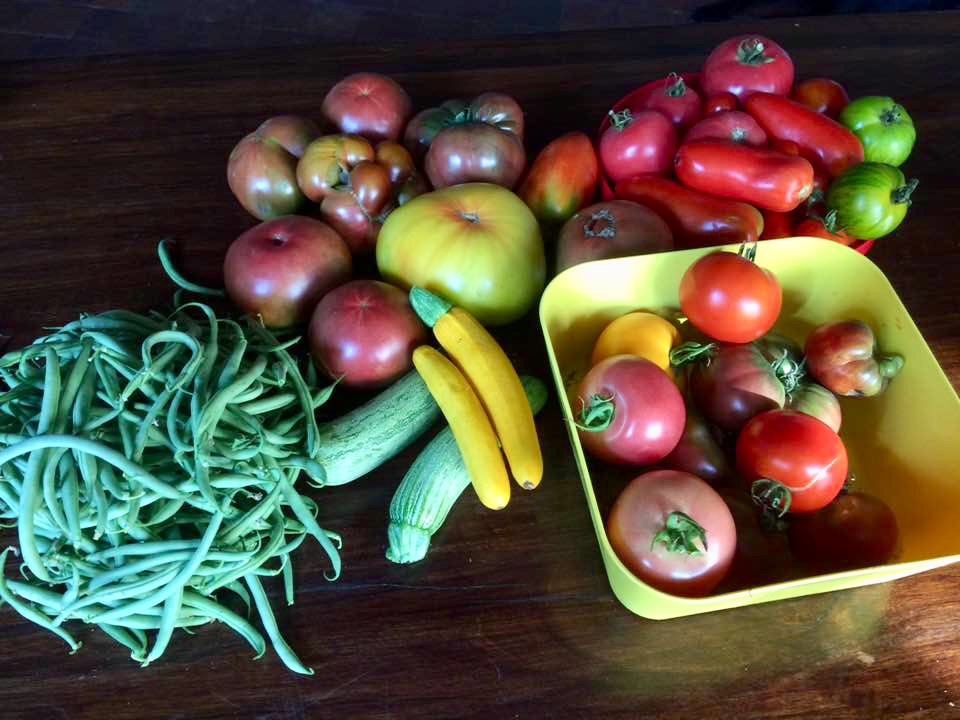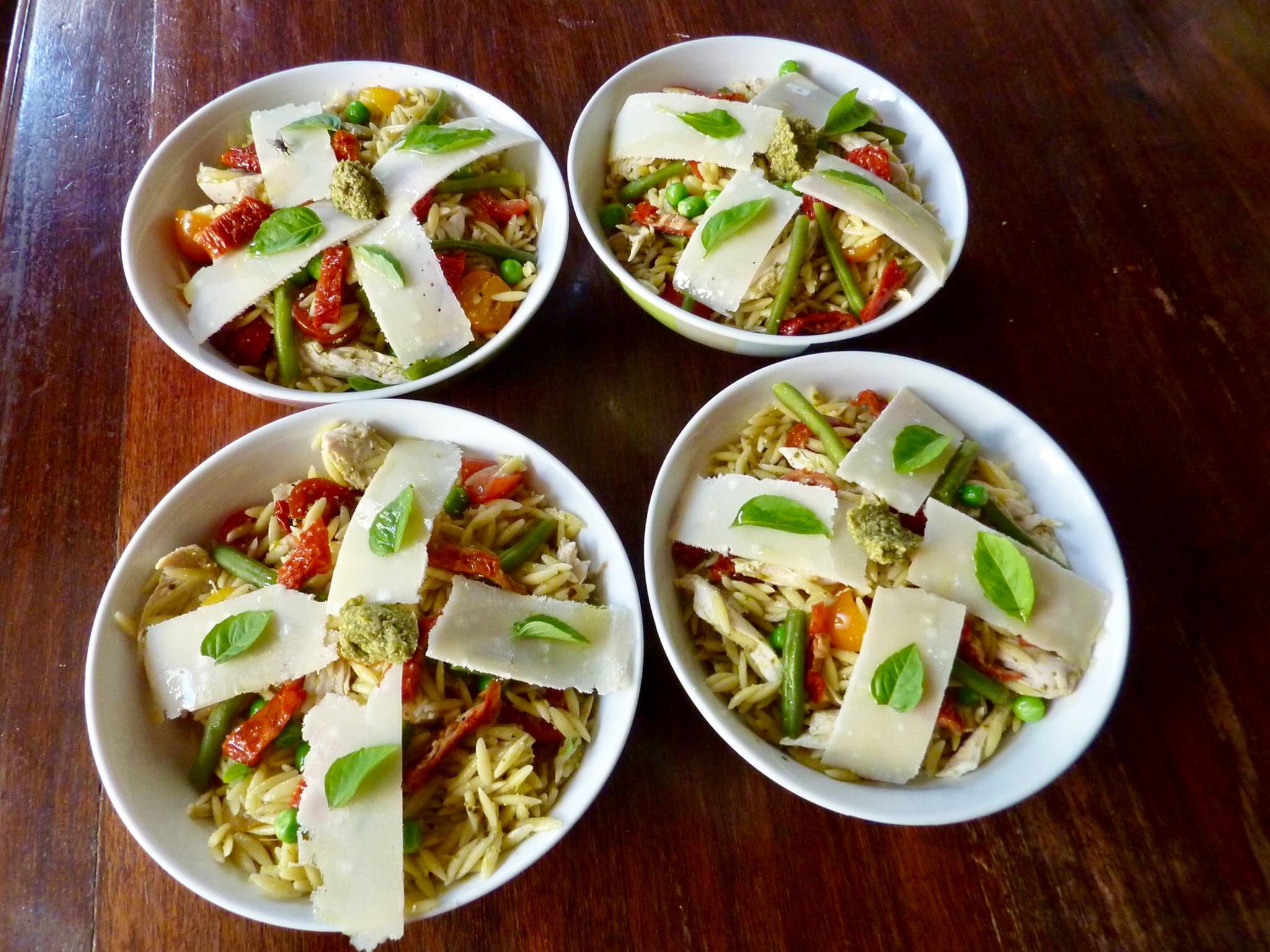 Table d'hôtes légumes du jardin
Salade d'orzo pour la table d'hôtes
Prices and terms :
22.00 EUR per adult (starter, main course, cheese, dessert and 1/4 of wine).
12.00 EUR per child under 10 years old (main course and dessert).
Evening meal serve at 7:30 pm, booking only 48hours earlier
If you want to enjoy traditional food around the guesthouse, we recommend those restaurants below :
À Lainsecq (4km), L'Escale : traditional food
À Sainte Colombe sur Loing (8km), Le Relais de Sainte Colombe : traditional food
À Saint Sauveur en Puisaye (12km), Les Passantes : traditional food
À Saints en Puisaye (15km), Le Moulin de Vanneau : traditional food bio and with local product
A Druyes les Belles fontaines (13km), l'Auberge des sources : traditional and gastronomic food
La Guinguette de Druyes : traditional food.
A Saint Fargeau (22km), Le Montecristo : pizzeria and traditional food. La Médiévale : crêperie.
À Mézilles (30km) le Moulin de Corneil : traditional food