Bivouacs
Ideal for a couple wishing to spend a night or more in unusual accommodation at a low price
Head in the stars, our bivouacs are installed at the end of the field of horses, from where you can admire the exceptional view of the landscapes of Puisaye Forterre and enjoy the sunset.
The bivouacs Hippolyte and Victorieux can accommodate 2 people, in double bed or in separate beds. Perfect for a stopover nature couple, friends or family, low price.
The bivouacs are located 150 meters from the house where diners are served table d'hôtes and breakfast in case of bad weather. Your bathroom reserved for the tenants of the bivouacs staked in an isolated part of the house and is equipped with a large shower, dry toilets, a dry towel and a hairdryer. In addition, dry toilets are available a few meters from the bivouacs.
Under the habitat, a table and two wooden benches will allow you to enjoy the view, your dinner and your breakfast in the morning.
In case of bad weather, breakfast will be served in the common room of the house.
Picnics are allowed only at bivouacs.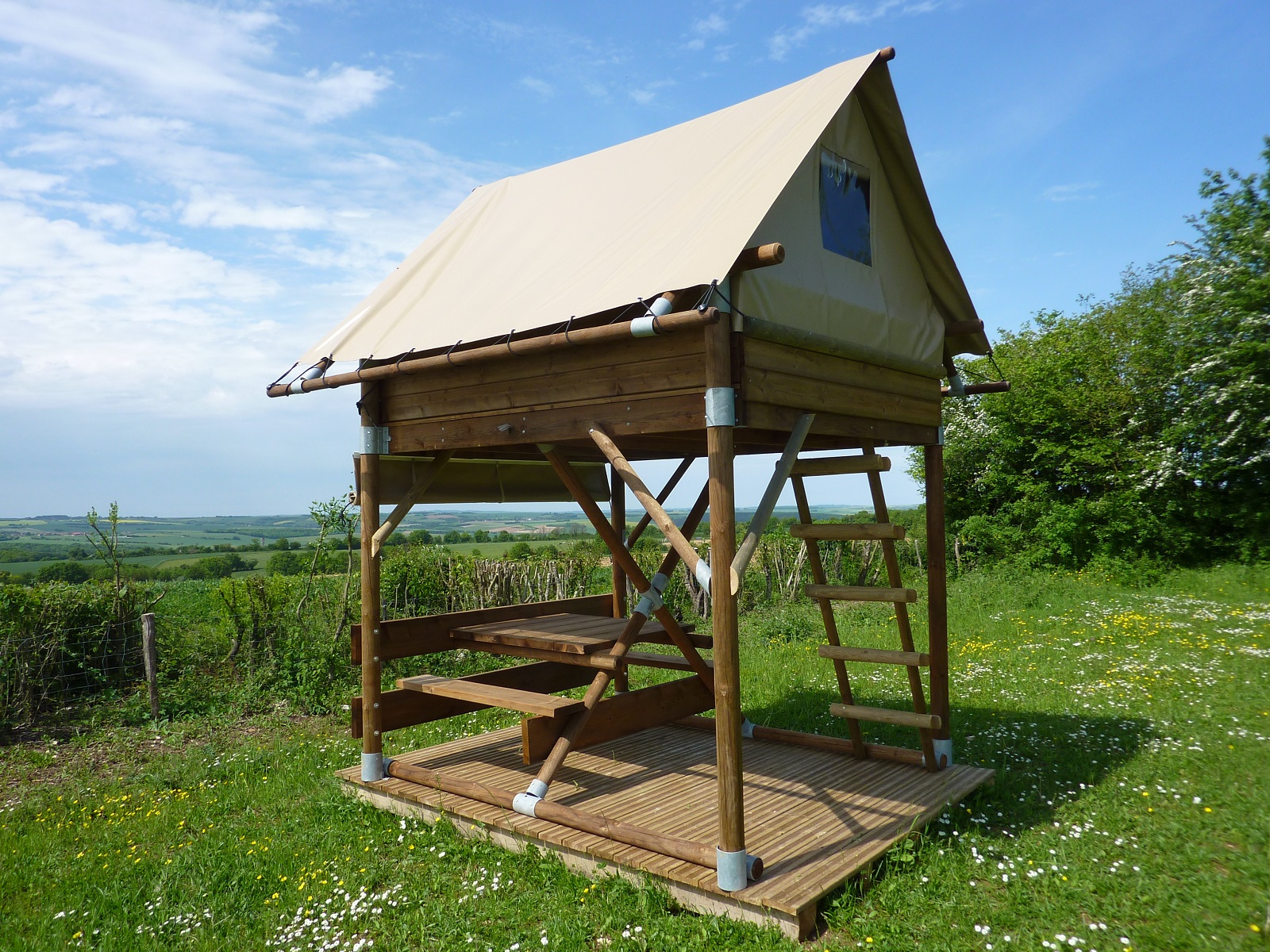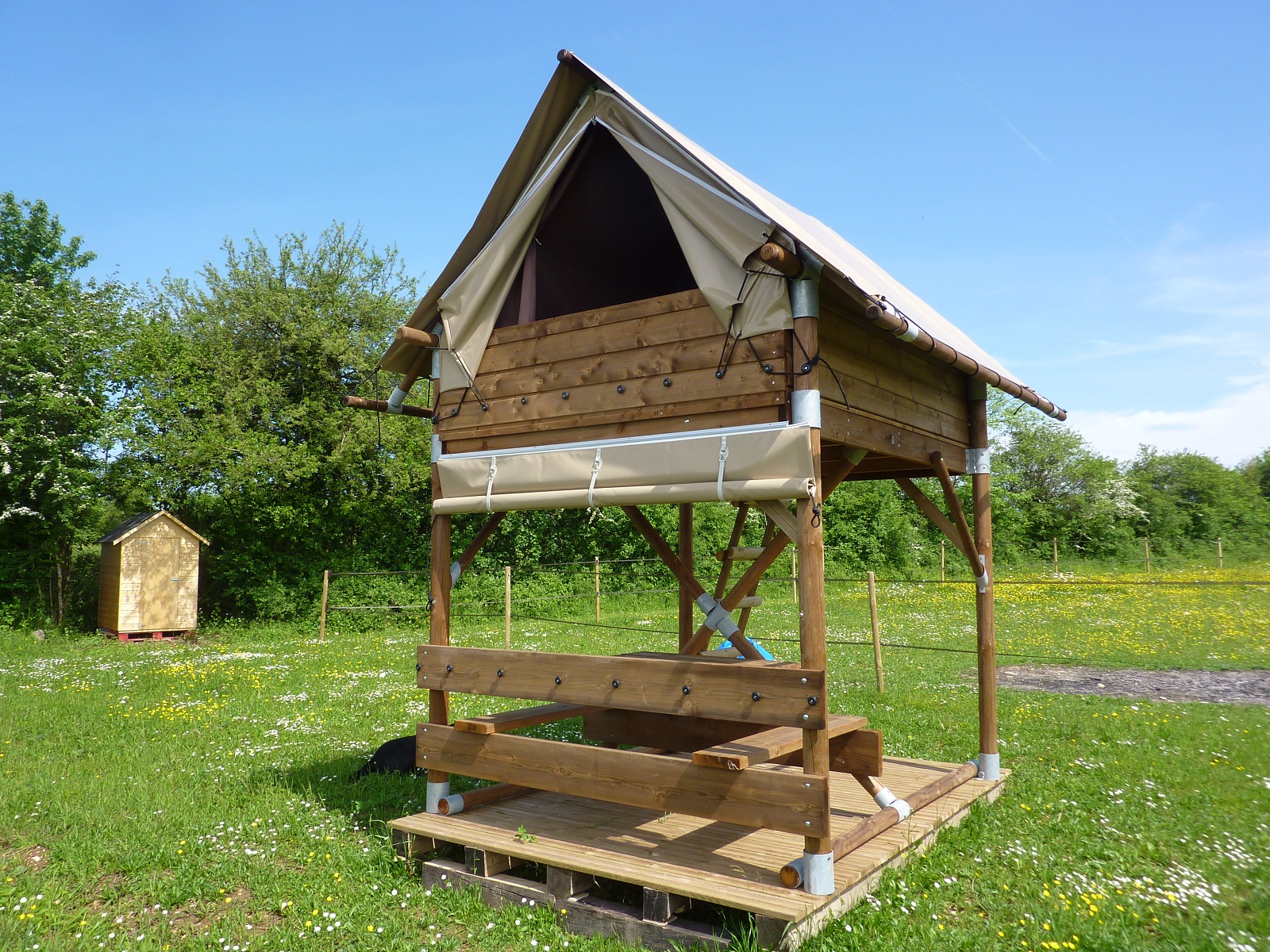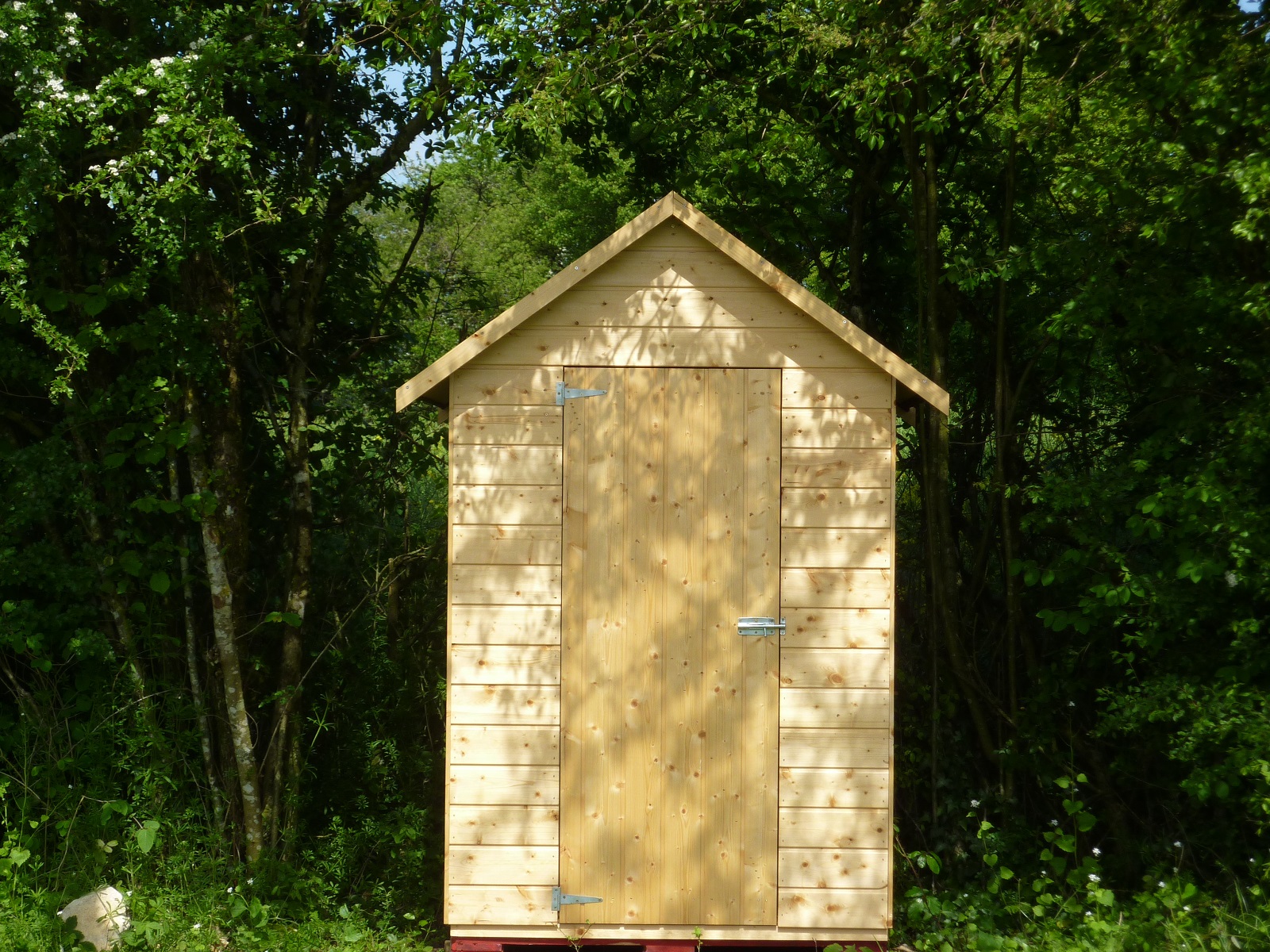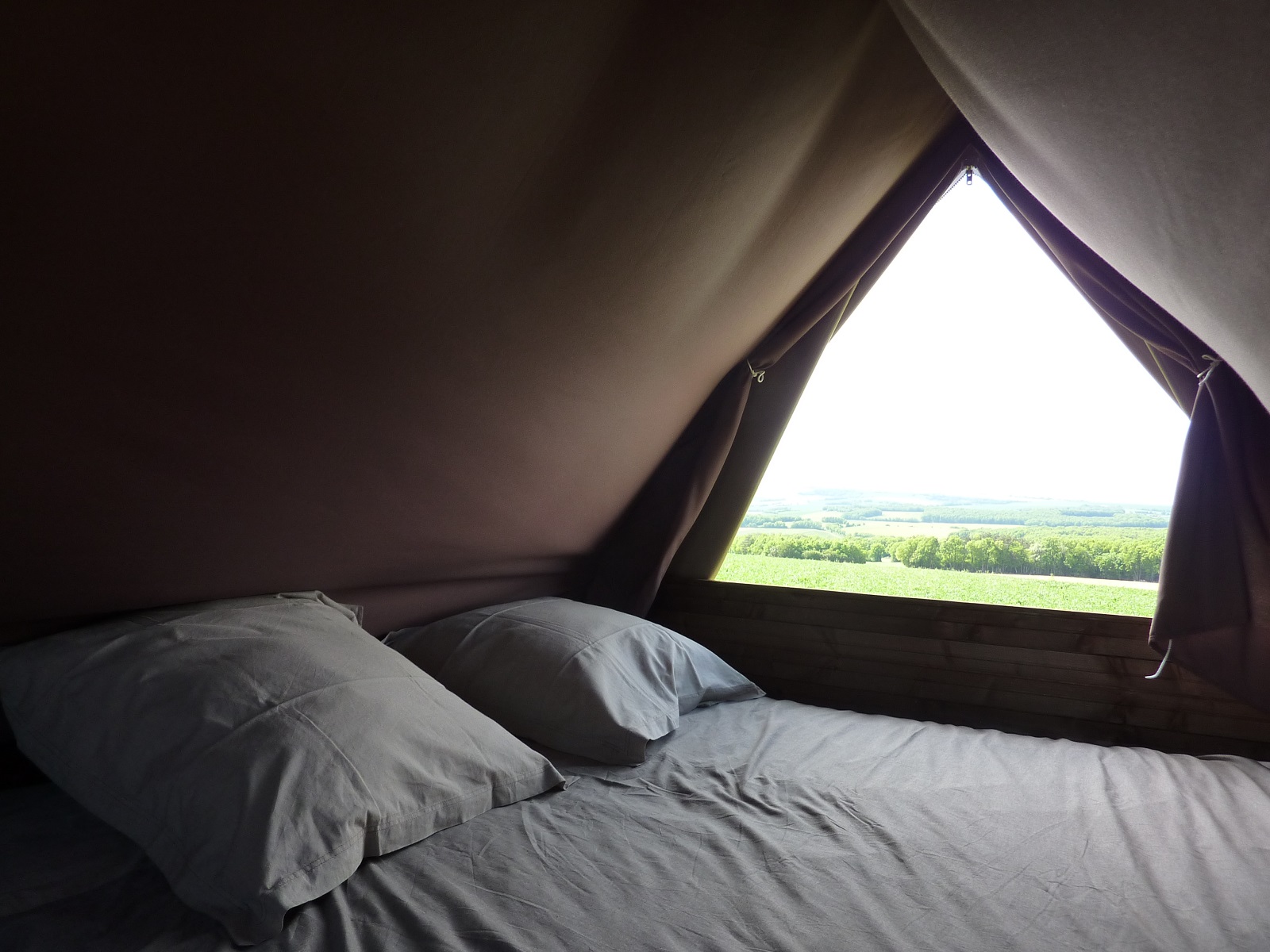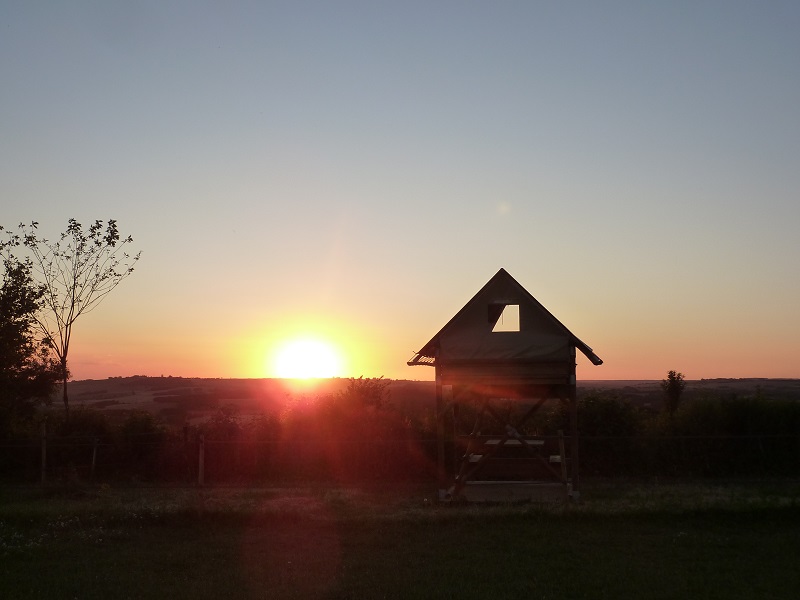 montagne_aux_alouettes_yonne_bourgogne_famile_hebergement_insolite
Hébergment insolite bivouacs sur Pilotis
hebergement_insolite_bivouac_la_montagne_aux_alouettes
hebergement_insolite_bourgogne_yonne
montagne_aux_alouettes_bourgogne_hebergement_insolite
Comfort
Sheets and linen included
Table d'hotes dinner
booking only
Prices and terms:
69.00 EUR / night for 2 people
Breakfast included. Tourism tax: 0.75 EUR /adult/night
Table d'hôtes dinner extra.
Check in from 5:00pm to 8:00pm.
Check out before 11:00am